Events in Schladming-Dachstein
It's starting again! The Planai starts into the summer season on 13 May 2021.
An unforgettably beautiful mountain backdrop awaits you. Experience 35 km of trail fun in the Schladming Bike Park or visit our mascot Hopsi at the highest playground in Styria - Hopsiland. A variety of different hiking routes on the Planai and Hochwurzen are sure to provide unforgettable moments.
Tip: The place of contemplation and the panoramic circular trail on the Planai are highly recommended.
---
Bike fun beginning 21 May 2021
In the Bikepark Schladming here is guaranteed to be something for young and old bikers alike! NEW this year: rebuilt Fairy Trail
---
New attractions in Hopsiland
Discover the new competition ball track, the alpine motor activity or the gold panning in the new Rabbit Creek area.
---
The Dachstein Glacier
Experience the Dachstein Glacier World with suspension bridge, ice palace, staircase to nowhere and sky walk starting on 13 May.
---
The Hochwurzen panorama mountain
On 21 Juni, the Hochwurzen starts the summer with the Gipfelbahn, the Bankerlweg and the Mountain GoKart.
---
Nightrace 2022
The famous Schladminger Nightrace will take place again in 2022. Save the date! On 25.01.2022 it will be time to start again for the best slalom artists in the world.
---
Commercial Area for rental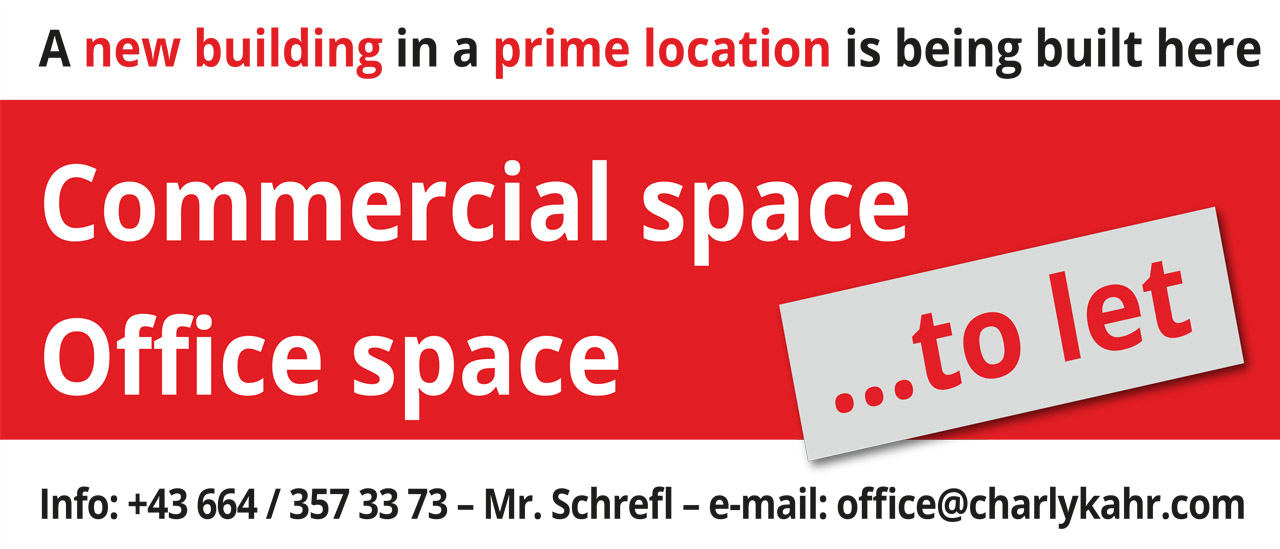 If you are looking for a new location for your company or you want to open a new business, please contact us. For more information:
+43 664/357 33 73 - Mr. Schrefl or This email address is being protected from spambots. You need JavaScript enabled to view it.
Coburgstraße 626, A-8970 Schladming, directly at the Planai valley station