Events in Schladming-Dachstein
End of Season
The current situation around the #COV19 coronavirus should be known to all guests, locals, friends, colleagues, etc. In close coordination with the Planai-Hochwurzen Bahnen and partners, we have now received the decision that operations will cease after Sunday,
15th March 2020.
Of course, we regret this decision - to have to close our doors in the middle of such a dreamy season - BUT health and safety are our highest goods, which we must preserve!
We ask for your understanding of the situation and look forward to welcoming you back soon!
---
Nightrace 2021
The famous Schladminger Nightrace will take place again in 2021. Save the date! On 26.01.2021 it will be time to start again for the best slalom artists in the world.
---
Commercial Area for rental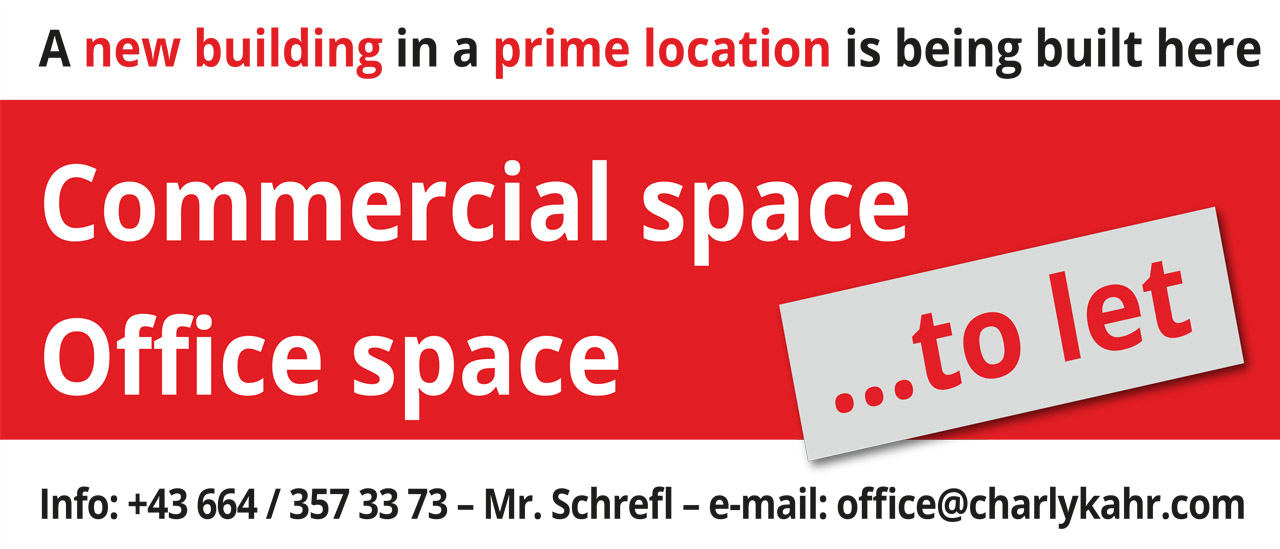 If you are looking for a new location for your company or you want to open a new business, please contact us. For more information:
+43 664/357 33 73 - Mr. Schrefl or This email address is being protected from spambots. You need JavaScript enabled to view it.
Coburgstraße 626, A-8970 Schladming, directly at the Planai valley station